FSKM UiTM Perlis has successfully hosted the International C-PROM 2018 competition successfully on September 22, 2018. The competition was started in 2010 involving UiTM Caw Perlis students only. Starting from 2018, the competition has been opened and has received entries from UNITEN, Polytechnic and other UiTM campuses. In addition, there is also participation from Rattaphum College Rajamangala University of Technology Srivijaya, Thailand.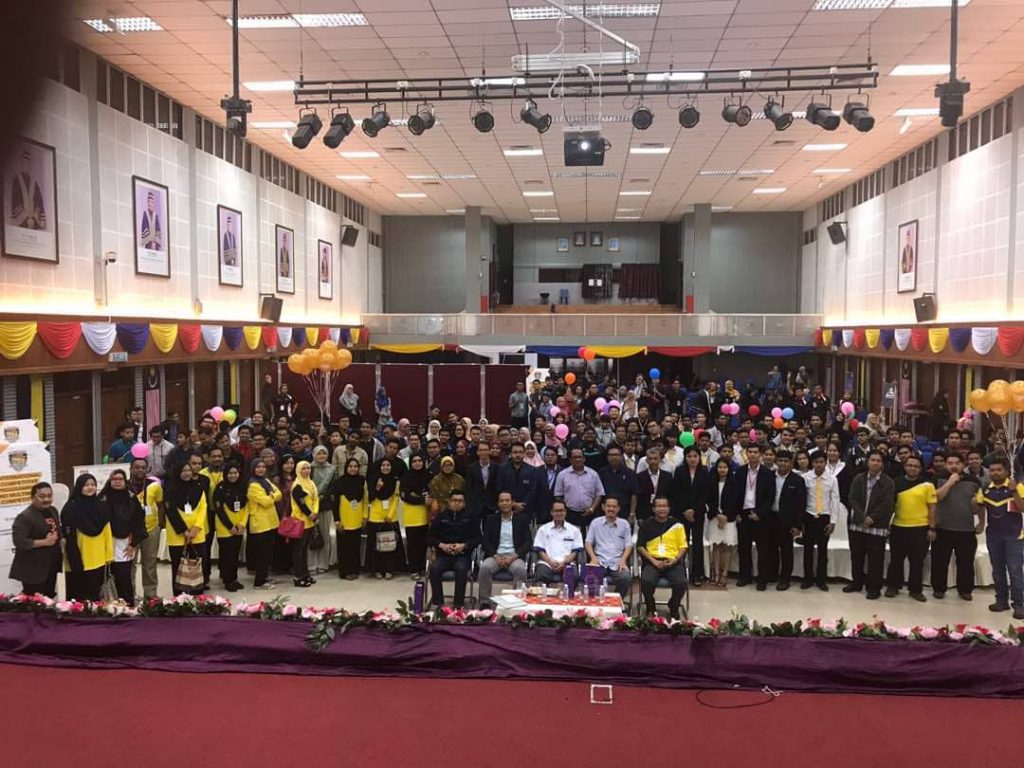 Strategic partners for this year's competition are Cyber ​​Security Malaysia (headed by Mr Ts Zaharuddin), Universiti Utara Malaysia (School of Multimedia Technology and Communication), and Universiti Sains Malaysia (Multimedia Learning Technology Center).
The opening ceremony was officiated by Deputy Rector of Perlis UiTM Academic Affairs, Associate Professor Dr Zakaria Mat Arof with the presence of Deputy Research Rector, Industry Network, Society and Alumni, Associate Professor Dr Azlan Mohd Ishak, Head of FSKM Learning Studies Dr Rizauddin Saian, MASMED Coordinator Mr Mohd Niza, Cyber ​​Security Malaysia representative, Encik Mohammad Zaharudin Ahmad Darus and IEEE Computer Society representative Dr Mohd Hazli b. Mohamed Zabil as an invitation guest.
Results
Multimedia Category
Group Name
Campus/University
First
24/7 Entertainment
Politeknik Tuanku Syed Sirajuddin (PTSS)
Second
Suavecito
UiTM Perlis
Third
RTP48
Rajamangala University of Technology Srivijaya
Consolation prize
Magic Dream
Rajamangala University of Technology Srivijaya
Baebans Production
UiTM Perlis
CGradients
UiTM Pahang
Giffination
UiTM Kedah
Euphoria
UiTM Perlis
Starla
UiTM Perlis
CBBox
UiTM Pahang
Programming Category
Group Name
Campus/University
First
tamago
UiTM Perlis
Second
CXOR
UiTM Pahang
Third
TamakCoding
UiTM Shah Alam
Consolation prize
Los Descifradores
UiTM Perak
teamliquid
UiTM Perlis
Natural Int Elligence
UiTM Terengganu
AFK-SA
UiTM Shah Alam
Aleph-0
UiTM Shah Alam
TAF
UiTM Shah Alam
Happy Dev
UiTM Kedah